Turkish Shakespeares launched on April 23, 2021 — William Shakespeare's 405th birthday. The website aims to introduce texts, productions and research on Turkish Shakespeares to a broader international audience of students, teachers, and researchers. New content will be added every two weeks.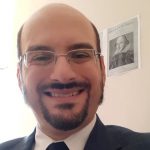 Murat Öğütcü, Assistant Professor in the Department of Western Languages and Literatures at Munzur University, is the website's founder and editor-in-chief. He also gave a talk entitled: A Short History of Shakespeare in Turkey up to the Present which was organized by Hacettepe University's Department of English Language and Literature.
Assist. Prof. Dr. Öğütcü is assisting the MIT Global Shakespeares Video and Performance Archive by collecting information about Turkish adaptations of Shakespeare's plays.
Quick links: browse productions performed in Turkish | browse productions staged in Turkey