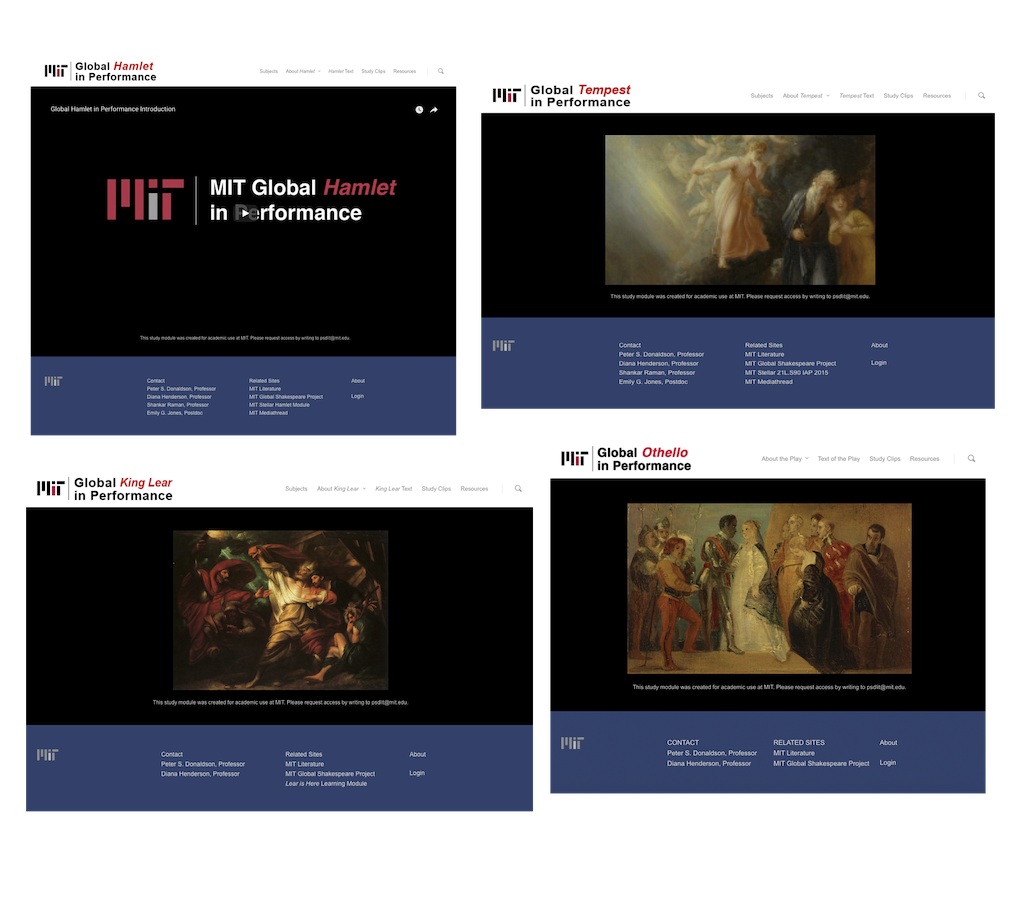 Faculty in the MIT Literature Section created an online study module for Hamlet in Fall 2013. The module provides a framework where MIT students can explore multiple stage or film adaptations of the play, perform close readings on "Selected Clip Sets" curated by the faculty, and easily create and share their own clip sets. Professors Peter S. Donaldson, Diana Henderson, Shankar Raman, and Emily G. Jones (Postdoc) were responsible for developing the content of the Global Hamlet in Performance study module.
Other access restricted modules used in MIT subjects cover The Tempest, King Lear, Othello, and Much Ado About Nothing.
Lear is Here is an earlier study module dedicated to the acclaimed Taiwanese adaptation of King Lear, a one man show staged by Wu Hsing-kuo in 2001.
For more information about the study modules and to request access, please contact us.