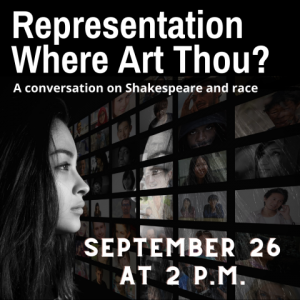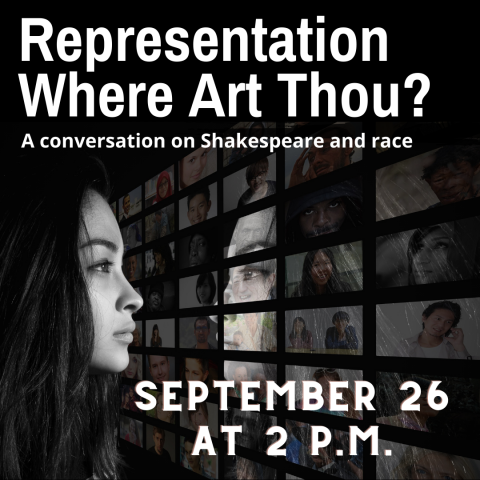 Join playwright Caleen Jennings and scholars Ania Loomba and Alexa Alice Joubin for a discussion of the representation of BIPOC in Shakespeare's work and productions as well as Shakespeare's texts in relation to both thespian and scholastic platforms in an honest and open discussion.
Saturday, September 26th, 2020 at 3:00pm – 4:30pm EASTERN time (2 – 3:30 pm Central Time)
FREE but please register here:
https://dallaslibrary.librarymarket.com/events/twelfth-night-quarantine-representation-where-art-thou-conversation-about-shakespeare
This program is made possible by the generous support of the Dallas Shakespeare Club and the Friends of the Dallas Public Library.
The event features three speakers:
MIT Global Shakespeares founding co-editor Alexa Alice Joubin (whose book Race examines racial discourses in global contexts); her article "Doing Shakespeare While Black" tells the stories of minority actors who wish to perform Shakespeare, Ibsen, and "mainstream" plays rather than being recruited to "do a black play."
University of Pennsylvania English professor Ania Loomba (a leading voice in postcolonial studies and the author of Shakespeare, Race and Colonialism, among numerous other books). She researches and teaches early modern literature, histories of race and colonialism, postcolonial studies, feminist theory, and contemporary Indian literature and culture.
Playwright Caleen Jennings (MFA, Tisch School of the Arts, NYU, and author of Playing Juliet / Casting Othello).