7 Şekspir Müzikali (7 Shakespeares Musical)
Building upon Jacques' theatrum mundi trope, 7 Şekspir Müzikali visualises the seven ages of man from cradle to grave. Being a collection of several excerpts from different translators, including those made by the London Academy of Music and Dramatic Art (LAMDA) alum Haluk Bilginer (1954-…) himself, the musical is built upon Bilginer's almost one person performance where the rest of the cast as female fools accompany his dancing and singing through a well-choreographed pace. Performing all seven stages of man singlehandedly by referring to social and theatrical issues alike, Bilginer displays his great acting and life-long love relationship with Shakespeare in this almost two-hour musical. The production draws from Shakespeare's Sonnets, The Passionate Pilgrim XII, As You Like It, The Winter's Tale, King Lear, Hamlet, A Midsummer Night's Dream, Troilus and Cressida, Romeo and Juliet, Much Ado About Nothing, King Henry the Fifth, Othello, Antony and Cleopatra, The Tempest, Julius Caesar, The First Part of King Henry the Fourth, King Richard the Second, Macbeth, and Pericles.
Cast
Haluk Bilginer
Evrim Alasya
Selen Öztürk
Zeynep Alkaya
Tuğçe Karaoğlan
Production Team
Director
Kemal Aydoğan
Costume and Décor
Bengi Günay
Özlem Karabay
Lighting
İrfan Varlı
Music
Tolga Çebi
Translators
Haluk Bilginer
Talat Sait Halman
Sabahattin Eyüboğlu
Sevgi Sanlı
Zeynep Avcı
Bülent Bozkurt
İrfan Şahinbaş
Can Yücel
For more information, visit Oyun Atölyesi.
Further Reading
Öğütcü, Murat. "Contemporary Turkish Shakespeares: New Breath to Old Lives." Early Modern Liveness: Mediating Presence in Text, Stage and Screen. Eds. Danielle Rosvally and Donovan Sherman. London: Arden, 2023. 145-169.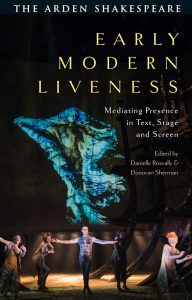 ---
Production notes provided by Associate Professor Dr. Murat Öğütcü, Munzur University, Turkey.
7 Şekspir Müzikali (7 Shakespeares Musical)
Title:
7 Şekspir Müzikali (7 Shakespeares Musical)
Play:
Antony and Cleopatra, As You Like It, Hamlet, Henry IV, part 1, Henry V, Julius Caesar, King Lear, Macbeth, Midsummer Night's Dream, Much Ado About Nothing, Othello, Pericles, Richard II, Romeo and Juliet, Tempest, Troilus and Cressida, Winter's Tale
Venue:
Oyun Atölyesi, İstanbul, Turkey