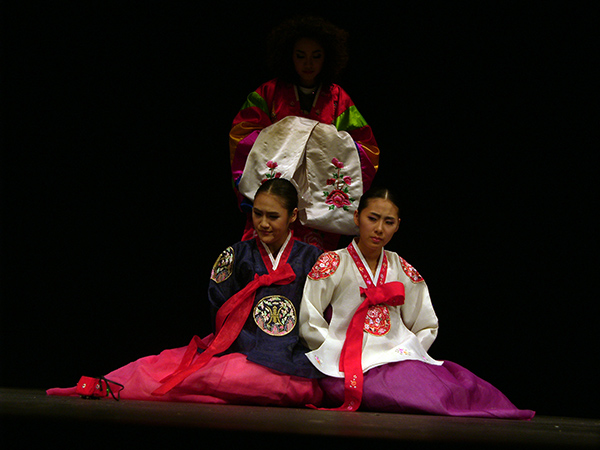 Hyon-u Lee, Shakespeare scholar, translator, director, performer, and professor at Soon Chun Hyang University, is bringing a troupe to MIT to perform The Taming of the Shrew on October 1, 2013.
In this adaptation, Kate is a hip-hop girl, and Petruchio is a Confucianist. This production comments on the harmony between East and West, old and new, patriarchy and feminism.
The actors have performed this play with great success in Seoul, Tokyo & Nagoya, Edinburgh, Singapore, New York, and now will be performing in Boston/Cambridge, Massachusetts.
The performance will run for one hour, after which the audience is invited to have some traditional Korean snacks and converse with the actors and theater troupe.
Date: Tuesday, October 1, 2013
Time: 8 pm
Place: MIT Killian Hall
Tickets: FREE