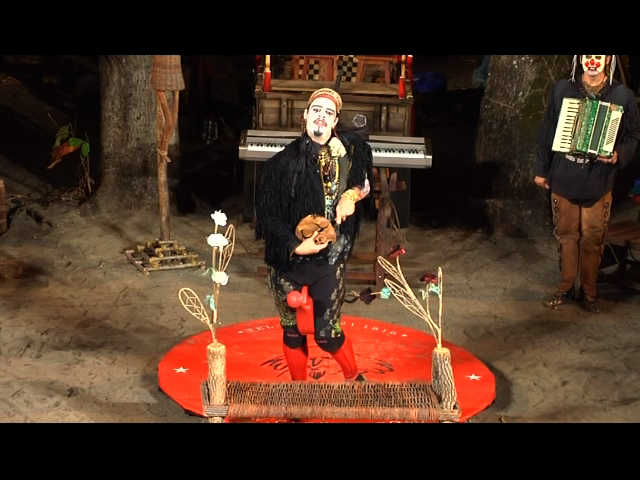 Sua Incelença Ricardo III (His Excellency Richard III)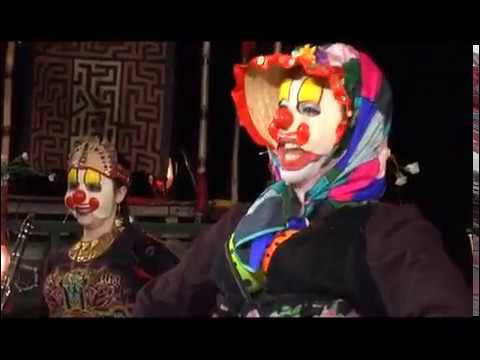 Prologue – Sua Incelença Ricardo III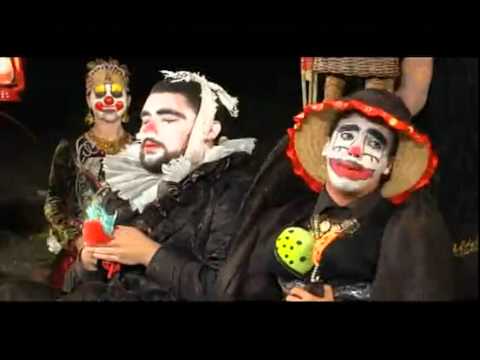 Lady Anne (Richard III, Act 1, Scene 2)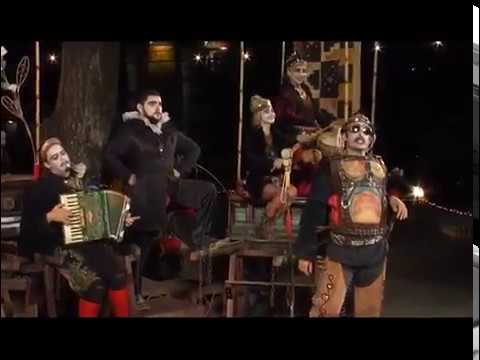 Richard becomes king – Sua Incelença, Ricardo III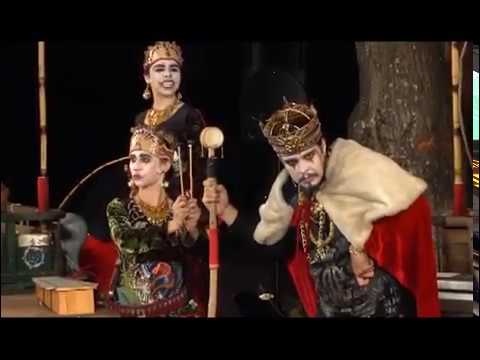 war comes to Richard – Sua Incelença, Ricardo III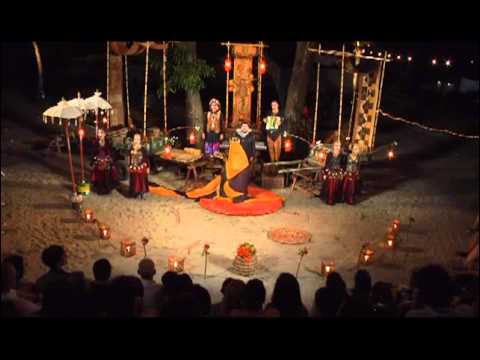 Richard's death – Sua Incelença, Ricardo III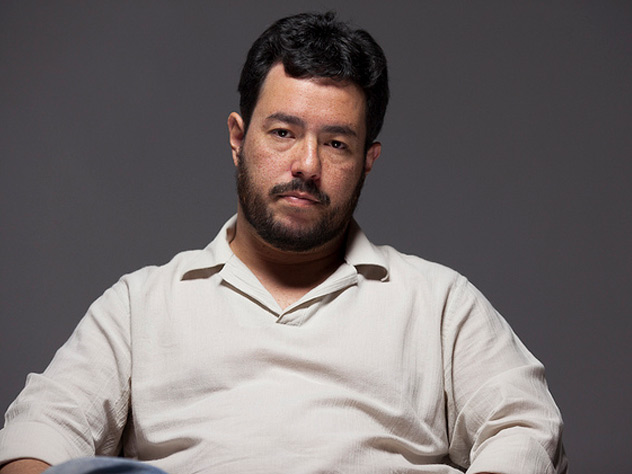 Interview with Fernando Yamamoto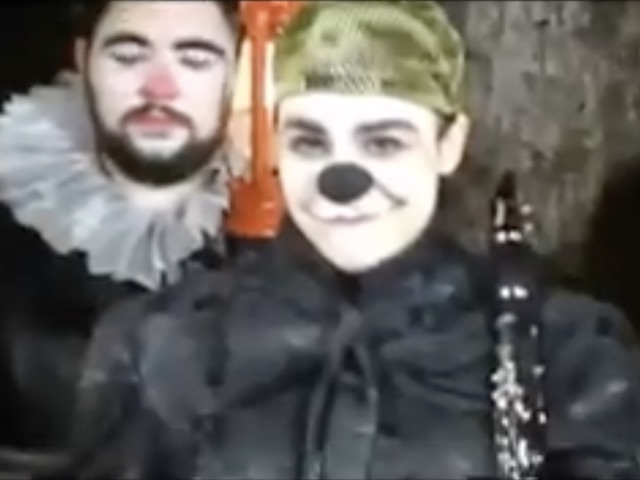 Preview – Sua Incelença, Ricardo III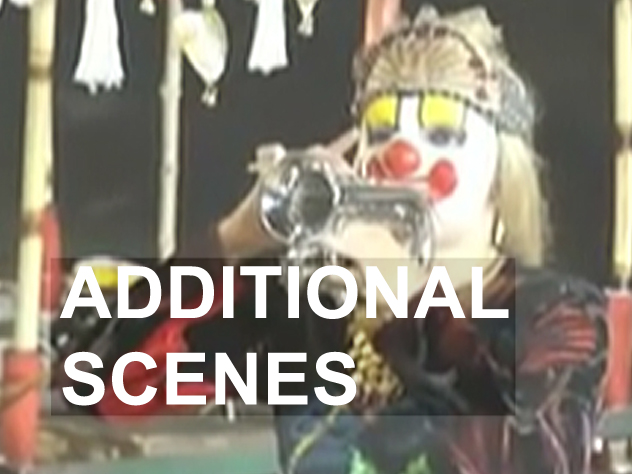 Additional Scenes – Sua Incelença, Ricardo III
prev
next
Sua Incelença Ricardo III (His Excellency Richard III)
Clowns de Shakespeare, a theatre company founded in Natal, Rio Grande do Norte, in 1993, combines elements of circus, of street theatre and of shakespearean dramaturgy, with a marked regional-cultural accent.  Working from a collaborative perspective, the group views itself as a research theater troupe that focuses on building the actor's stage presence, musicality and body from the scene. Clown techniques are very much present in the group's aesthetic, from the applying of traditional white face make-up to the wearing of the red nose and a clown half face mask, to the adopting of the clown's lyricism and subversive logic. Clowns de Shakespeare creates a Brazilian "nordestina" re-reading of Shakespeare's Richard III, with references to the Brazilian northeast region and British rock.
Cast & Crew
Director: Gabriel Villela
Cast: Camille Carvalho, Dudu Galvão, César Ferrario, Joel Monteiro, Marco França, Paula Queiroz, Renata Kaiser and Titina Medeiros
Assistant Director: Ivan Andrade and Fernando Yamamoto
Original Text: William Shakespeare
Dramaturgical Adaptation: Fernando Yamamoto
Dramaturgical Consulting: Marcos Barbosa
Costume Designer: Gabriel Villela
Set Decoration: Ronaldo Costa
Costume and Wardrobe Department: Giovana Villela
Prop Design: Shicó do Mamulengo
Seamstress: Maria Sales
Music Directors: Marco França, Ernani Maletta and Babaya
Vocal Arrangements: Ernani Maletta and Marco França
Instrumental Arrangements: Marco França
Vocal Preparation: Babaya
Vocal Director for Text and Song: Babaya
Original Instrumental Music: Marco França
Musical Research: Gabriel Villela and the group
Movement Director: Kika Freire
Lighting: Ronaldo Costa
Sound Technician: Diano Carvalho
Stage Manager: Anderson Lira
Production Coordination: Fernando Yamamoto
Production Assistant: Renata Kaiser
Executive Producer: Rafael Telles
Press Office: Verbo Comunicação and Eventos
Photography: Pablo Pinheiro
Graphic Design: Caio Vitoriano
Secretariat: Arlindo Bezerra
Reviews
http://www.clowns.com.br/event/ricardo-iii-nas-olimpiadas/ (in Portuguese; Translated)
Additional Information
Production details from the company website (in Portuguese)
Articles
CAMATI, A. S.; LEÃO, L. C. Um Shakespeare brasileiro: a música de cena de Sua Incelença, Ricardo III. Revista Cerrados, Brasília, v. 22, n. 35, 2013, p. 217-230. <https://periodicos.unb.br/index.php/cerrados/article/view/14142/12464>
CAMATI, A. S. ; LEÃO, L. C. Review of Sua Incelença, Ricardo III (directed by Gabriel Villela for Clowns de Shakespeare) at Largo da Ordem, Curitiba PR, Brazil, 29 March 2011. Shakespeare: Journal of the British Shakespeare Association. Special Issue: "Global Shakespeare" 2013, v. 9, n. 1, p. 339-341. Disponível em: http://www.tandfonline.com/doi/full/10.1080/17450918.2013.816353
CAMATI, A. S.; LEÃO, L. C. Spatial Negotiations in the Brazilian Street Production Sua Incelença, Ricardo III, by Clowns de Shakespeare. The Shakespearean International Yearbook. Shakespeare on Site. Edited by Tom Bishop and Alexa Huang. Guest Editor: Susan Bennett. London and New York: Routledge,  v. 16, p. 97-108, 2016.
CAMATI, A. S. Brazilian Outdoor Shakespeares: Street Theatre as Public Art. Lapis Lazuli: An International Literary Journal. Commemorating 400 years of Shakespeare, v. 6, n. 1-2, p. 26-33, Spring /Autumn, 2016. <http://pintersociety.com/wp-content/uploads/2016/11/Camati-Anna-Stegh-4.pdf>
CAMATI, A. S.; LEÃO, L. C. Sua Incelença, Ricardo III: Shakespeare em diálogo com o imaginário cultural nordestino. Scripta Uniandrade, v. 16, n. 3, p. 230-251, 2018.
Production notes provided by Liana Leao and Anna Stegh Camati.
Sua Incelença Ricardo III (His Excellency Richard III)
Clips
Title:
Sua Incelença Ricardo III (His Excellency Richard III)
Venue:
Street Theatre, Brazil