Moore – a Pacific Island Othello
MOORE – a Pacific Island Othello is a retelling of Shakespeare's Othello, set in the Pacific Islands at the crossroads of Race, Language, and American Empire. Directed by Justina Taft Mattos at the University of Hawaii at Hilo's Performing Arts Center, the live-stream premiere of the production ran for 1 hour and 48 minutes at 2:00 PM and was performed in English, Japanese, Korean, and 'Ōlelo Hawai'i on November 1st, 2020. Due to the COVID-19 pandemic, there was no physical audience in the theater space. The entire production was filmed incorporating the state of Hawaii's COVID-19 safety protocols: masks, social distancing, and assigning "Ohana bubbles" to actors having physical contact with each other. With the impending 2020 presidential election, rising social unrest, and our present reckoning about systemic racism in the United States, we felt it was high time to revisit Othello and examine what the play means here and now in America on the 416th anniversary of the first recorded performance of Shakespeare's play.
Dramaturgical Concept: Multiracial / Multilingual Shakespeare as Political Intervention
One of the main research questions the MOORE Project seeks to explore is: How do multiracial / multilingual translations and adaptations of Shakespeare's plays affect the experiences of a diverse American audience? This was a question raised by Shakespearean scholar, Dr. Ayanna Thompson at the conference on Shakespeare and Social Justice in Cape Town, South Africa in 2019. During her presentation titled "Shakespeare and Blackface" / "Shakespeare and Unfreedom," Dr. Thompson points out many of the historic and structural factors surrounding Shakespeare's Othello that makes the production a trap for actors of color, seeking to play a role that many believe represents the pinnacle of one's acting career on the Shakespearean stage. Rather than experiencing this high point of inclusion into the Shakespearean tradition, however, the actor of color playing Othello begins to realize that they are actually more like the butt of a joke: duped by Iago, whom because of the structure of the play, the audience often sympathizes with, combined with the fact that Iago has more lines than anyone else and will naturally spend more one on one time with the usually white director, all contribute to the sense of alienation the actor of color playing the title role experiences throughout the rehearsal process and the run of the show. By embracing the structure of Shakespeare's play, changing the genders of the characters, giving voice to multiple languages spoken in the dialogue, and basically inverting Othello and Desdemona's roles, we have sought to change this paradigm of alienation, while at the same time, keeping all of Shakespeare's dramatic beats intact.
Purpose
The purpose of the MOORE Project is trifold: 1. To increase understanding of the ways Shakespeare has been translated, adapted, or appropriated to address the issues of race, language, and American imperialism in the Pacific. 2. To create a dialogue with students and educators across the United States around some of the most fraught and challenging subjects in America's current political moment by hosting a live-stream performance of Shakespeare's Othello (set in the current presidential administration) two days before the 2020 presidential election. 3. To collect data and analyze the ways multiracial / multilingual Shakespearean adaptations are being received by a diverse sample of American audience members and how those adaptations affect audience understanding of Shakespeare's play. All survey forms are anonymous and all data from the responses are incorporated into my dissertation research. Like the American legacy of colonialism, slavery, women's suffrage, the civil rights movement, and the ever-increasing demographic shift towards a minority-majority in a country founded and made stronger by immigrants, the legacy and plays of William Shakespeare are part of the American story too and belong not to a privileged few, but to each and every one of us. Enjoy the show and please take a few moments to fill out our brief survey afterward.
Mahalo nui loa,
Stephen (Kepano) Richter
Production Personnel
Artistic Staff
Playwright: Kepano Richter
Director: Justina Taft Mattos
Director of videography: Kepano Richter & Justina Mattos
Set Designer: Ariana Bassett & Kepano Richter
Lighting Designer: Ariana Bassett
Costume Design: Pualani Johnson
Projection Design: Kepano Richter
Sound Design: Kepano Richter & Rob Abe
Props Design: Ariana Bassett
Choreographer: Zoi Nakamura (cowboy dance)
Ku'uhiapo Jeong (hula kāne)
Band Leader: Trever Veilleux
Hair/Makeup for POTUS: Ray Ryan
Production staff
Assistant Director: Braden Savage
Production Manager: Irie Taguchi & Lee Dombroski
Technical Director: Rob Abe
Script/Continuity Manager: Braden Savage & Naomi Lemieux
Costume Design / Dressers: Pualani Johnson, Lee Dombroski
Costume Maintenance: Pualani Johnson, Lee Dombroski
Properties Artists: Diana Burns, Erin McClure
Properties Manager: Ariana Bassett, Braden Savage
Lighting Operator: Ariana Bassett
Audio playback: Kepano Richter & Rob Abe
Stagehands/grips: Zoi Nakamura, Naomi Lemieux, Emily Peavy
Camera Team Leader: Glenn Fernandez (Mookini Library)
Camera operators: Randy Tanaka (Mookini Library), Braden Savage, Justina Mattos, Naomi Lemieux, Emily Peavy
Sound recorder: Rob Abe
Set Construction: Ariana Bassett, Rob Abe, Diana Burns, Erin McClure, Kepano Richter, Kekai Mattos, Justina Mattos, Maya McGarry, Misha McGarry, Irie Taguchi, Zoi Nakamura, Jon Sakurai-Horita
Korean Language Translation: MinJee (Jay) Kim
Korean Language Coach: Ester Kim
Japanese Language Translation & Coach: Randy Tanaka, Irie Taguchi
Hawaiian Language Translation:
Hawaiian Language Coach: Ku'uhiapo Jeong
Post Production
Video Editor: Kepano Richter
Sound Editor: Kepano Richter & Rob Abe
SFX: Kepano Richter
Cast (Character Descriptions)
Doc Rodney (Roderigo) – Tom Clemen Rafanan
Desdemona – Heather Sexton
Moore (Othello) – Kepano Richter
Cpt. Martinez (Cassio) – Joanne Pocsidio
Lt. Karen Johanson (Iago) – Evangeline Lemieux
General Brabantio (Brabantio) – Steve Peyton
POTUS (Duke of Venice) – Ray Ryan
Sergeant Emiliano (Emilia) – Kekai Mattos
Master Chief Bianca (Bianca) – Joshua Timmons
General Yoo (Gratiano) – Jon Sakurai-Horita
Colonel Sanders (Lodovico) – Hal Glatzer
Special Agent Kim (Montano) – Tory Nakamura
Special Agent Ogimachi – Landon Ballesteros
Bass Player – Joshua Timmons
Seabass – Mark Lewis
Boomer – Pono O'Connor
Cletus – Ray Ryan
MPs – Hiram Temple, Pono O'Connor
Braden Savage – Media Officer
Uncle Robert – Desmon Haumea
Auntie Rosie – Pualani Johnson
Uncle Billy (sings) – Lopaka Inciong
Platoon Sergeant – Mark Lewis
Marine Corporal – Randal McEndree
Pyramid Club Host – Irie Taguchi
Yakuza #1 – Christian Kapono Pa
Yakuza #2 – Stuart Featheran
Yakuza Boss – Landon Ballesteros
Honcho (Taxi Driver) – Randy Tanaka
South Korean Dignitary – Jon Sakurai-Horita
Kim Yo-Jong – Sara Hayashi
Secretary of Defense – Randal McEndree
Commandant of Marine Corps – Steve Peyton
Japanese Police Officer #1 (Toshi) – Kanikaio Inciong
"Hurt" song – Ricky Alvarez
OPSEC Commercial – Randal McEndree
Newscaster – Naomi Lemieux
Catfish Bartender & Customers :
Crowd:
1. Ana Delostrico
2. Emily Peavy
Line Dancers:
1. Randal McEndree
2. Braden Savage
3. Landon Ballesteros
4. (Mark Lewis as Seabass)
5. (Pono O'Connor as Boomer)
6. (Ray Ryan as Cletus)
Band:
Trever Veilleux
Isaac Pang
JeniKim Silva
Joshua Timmons
Roberts' Bartender & customers:
Hula Kane (Men)
1. Stuart Featheran (Dances)
2. Pono O'Connor (Dances)
3. Kanikaio Inciong (Dances)
Women's Hula
4. Pualani Johnson: Aunty Rosie
5. Desiree Moana Cruz (Dances)
6. Ana Delostrico
7. Stacy Haumea
Pyramid Club Patrons:
1. Pono O'Connor
2. Emily Peavy
3. Ana Delostrico
4. Kanikaio Inciong
5. Stefan Richter
6. Kalani Tipon
South Korean Dignitaries/Audience (Seoul Grand Park Zoo):
Plain-clothes security officers:
1. Stuart Featheran
2. Kanikaio Inciong
Audience members:
1. Jon Sakurai-Horita
2. Landon Ballesteros
3. Pono O'Connor
4. Ana Delostrico
5. Emily Peavy
Marching Marines (+Sergeant)
1. Ana Delostrico
2. Braden Savage
3. Pono O'Connor
4. Landon Ballesteros
5. Stuart Featheran
6. Mark Lewis as Sergeant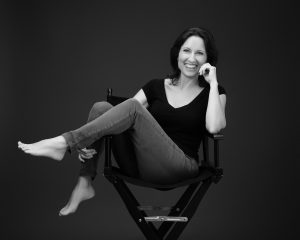 Director's Bio:
Dr. Justina Taft Mattos is a Professor of Performing Arts at the University of Hawaii at Hilo, an award-winning Director of both Local theatre of Hawai'i, Hawaiian language theater, and co-founder (with Jackie Pualani) of the Hawaiian language theater festival, Hawaii Island.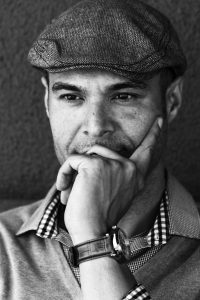 Playwright's Bio:
Kepano (Stephen) Richter is a former United States Marine, a novelist, award winning playwright, and filmmaker. He is currently a PhD. Candidate at the University of California at Santa Cruz.
(More info)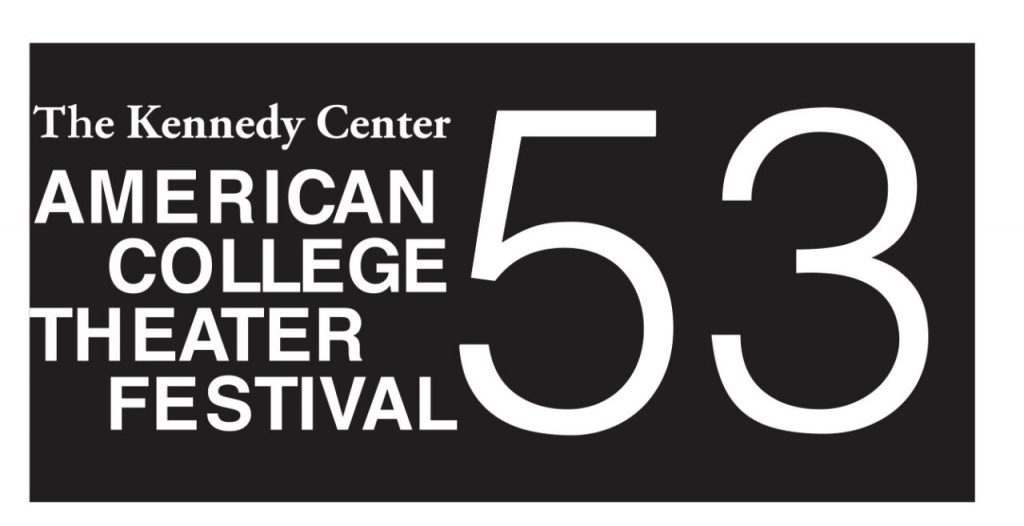 MOORE – a Pacific Island Othello is a participating production in the 53rd Kennedy Center American College Theater Festival (April 13 – 18, 2021), nominated for The David Mark Cohen National Playwriting Award, The Harold & Mimi Steinberg National Student Playwriting Award, The Paula Vogel Award in Playwriting, The Rosa Parks Playwriting Award, The National Partners of the American Theatre Playwriting Award, and The Mark Twain Prize for Comic Playwriting.
Stephen (Kepano) Richter's Student / Faculty webpage
Photo Gallery
Moore – a Pacific Island Othello
Clips
The University of Hawaii at Hilo in collaboration with the University of California Santa Cruz present, MOORE – a Pacific Island adaptation of Shakespeare's Othello. The world streaming premiere of...more
The University of Hawaii at Hilo in collaboration with the University of California Santa Cruz present, MOORE – a Pacific Island adaptation of Shakespeare's Othello. The world streaming premiere of MOORE takes place on the anniversary of the first recorded performance of Othello (November 1st 1604).
https://mooreworldpremiere.sites.ucsc.edu/
Title:
Moore – a Pacific Island Othello
Venue:
University of Hawaii, Performing Arts Center, Hilo, Hawaii, United States
Source:
Courtesy of Kepano (Stephen) Richter