No video is currently available for this production.
İkinci Katil (The Second Murderer) – Macbeth
Serhat Yiğit's İkinci Katil (2017-2018), performed by the Ankara State Theatre, is an adaptation of Shakespeare's Macbeth and is reminiscent of Tom Stoppard's Rosencrantz and Guildenstern are Dead (1966), by focusing on minor characters and their otherwise disregarded and peripheral microcosms. However, different from the post-modern self-reflexivity of Stoppard's play, Yiğit uses an Aristotelian model in his play. Through its concentration on hitherto insignificant minor characters, non-self-reflexive intertextuality, and non-Brechtian acting, İkinci Katil departs both from conventional Shakespearean tragedies and conventionalised avant-garde post-Shakespearean interpretations of these tragedies. The construction of the stage and scenery allows to construct and to deconstruct the play and the source text's interplay of textual allusions by setting the story of Macbeth to the periphery and the story of the Second Murderer, Warden, to the centre of the action. The Weird Sisters, named as the "Others" are shown as otherworldly schizophrenic externalisations of the hidden desires and aspirations of people. Via the point of view of the murderers, the psychological burden created by social injustice and personal trauma is presented in the play in such a way that the source text and Yiğit's adaptation co-exist as a palimpsest.
Cast
İrfan Kılınç (Warden)
Fulya Koçak (Mary)
Ulaş Ersoy (Evan)
Şekip Taşpınar (Marlow/Doyle)
Edip Türkmen (The First Gravedigger)
Alper Tazebaş (The Second Gravedigger)
Özlem Gündoğdu (Iona/Lady Macbeth)
Eda Aydınlı Ağır (The First Other)
Deniz Keyf (The Second Other)
Derya Doğruöz (The Third Other)
Akın Berk Sağıroğlu (Macbeth)
Murat Kesim (Lord Lowrey)
A. Ersen Ocak (Porter)
Seyfi Taşkın Ermişoğlu (The Third Murderer)
Betül Tirben (Prostitute/Lady Macduff)
Emir Ali Tercan (The First Soldier)
Neslişah Yalçınkaya (Çaça)
Evren Dalkıran (Banquo/Messenger)
Kadir Can Secer and Taner Aktaş (Customers)
Engin Bostancı and Taner Aktaş (Soldiers)
Production Team
Stage Manager
Tülay Vural
Costume and Décor
Hasan Yavuz
Funda Karasaç
Lighting
Zeynel Işık
Music
Gürkan Çakıcı
Choreography
Sibel Erdenk
Author
Serhat Yiğit
For more information, visit Devlet Tiyatrolar Genel Müdürlüğü.
Further Reading
Öğütcü, Murat. "Contemporary Turkish Shakespeares: New Breath to Old Lives." Early Modern Liveness: Mediating Presence in Text, Stage and Screen. Eds. Danielle Rosvally and Donovan Sherman. London: Arden, 2023. 145-169.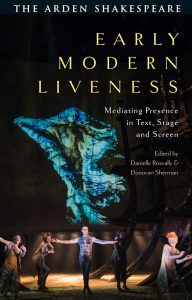 ---
Production notes provided by Associate Professor Dr. Murat Öğütcü, Munzur University, Turkey.
İkinci Katil (The Second Murderer) – Macbeth
Clips
Podcast interview with Fulya Koçak (Mary) (has AI English translation). more
Podcast interview with Fulya Koçak (Mary) (has AI English translation).
Title:
İkinci Katil (The Second Murderer) – Macbeth
Venue:
Ankara State Theatre, Turkey