Lear Dreaming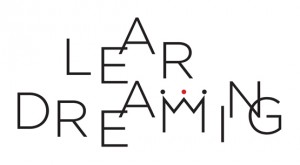 TheatreWorks (Singapore)
Conceived and directed by Ong Keng Sen
Festival Commission
World Premiere
31 May (Thu) & 1 June (Fri) 2012
8pm
Drama Theatre, School of The Arts
Performed in Bahasa Indonesia, Japanese, Mandarin and Korean with English subtitles.
Fifteen years after 1997, Ong revisits his Lear to create a new performance, distilled and visionary, entering one man's mind, a past king and his memories: Lear Dreaming.
In a present time where giants fall and lines of power are redrawn, Lear Dreaming reimagines this tragedy on patriarchy and succession through the pristine philosophy of Japanese Noh theatre. The turbulence of King Lear's humanity, time's passing, and transience become an allegory of the world today.
Lear, directed by 2010 Fukuoka Prize for Arts and Culture recipient Ong Keng Sen, was a groundbreaking intercultural theatre production based on Shakespeare's King Lear. First produced by the Japan Foundation Asia Centre in 1997, the work premiered to critical reception in Tokyo, Osaka and Fukuoka. In 1999, it toured to six cities in Asia-Pacific and Europe including the Theater der Welt in Berlin.
Ong's Lear brought stunning discourse to the place of Asia and its art, both traditional and contemporary, and remains a classic referenced internationally.
Noh master-performer Umewaka Naohiko will re-enact his role as Lear, 15 years later. The only actor on stage, he is accompanied by some of the brightest stars of Asia's music cultures: contemporary pipa exponent Wu Man; Kang Kwon Soon, a leading vocalist in traditional Korean court music, junga; Piterman, a specialist in the Minang music-dance-theatre of Sumatra; electronica expert Toru Yamanaka; and celebrated composer Rahayu Supanggah with his contemporary ensemble of gamelan musicians.
Lear Dreaming also features creations by Ong's long-standing collaborators in design by Justin Hill (set), Scott Zielinski (lights), Mitsushi Yanaihara (costumes) and newcomer to the 'live' stage, graphics artist Hanson Ho.
[Description includes excerpts from TheatreWorks website.]
Additional Production Details:
http://www.theatreworks.org.sg/international/leardreaming/index.htm
Director's Notes:
http://www.theatreworks.org.sg/international/leardreaming/notes.htm
Reviews:
http://blogs.todayonline.com/forartssake/2012/06/01/s%E2%80%99pore-arts-fest-2012-lear-goes-tech-noh/
http://www.asianewsnet.net/news-33696.html
http://www.timeoutsingapore.com/performance/theatre/lear-dreaming
Collaborators-Performers
Old Man / Old Man's Wife: Naohiko UMEWAKA
Daughter: WU Man
Mother: KANG Kwon Soon
Loyal Attendant: Piterman
Gamelan music composed, directed and performed by: Rahayu SUPANGGAH
Electronic music composed and performed by: Toru YAMANAKA
Gamelan musicians:
Danis SUGIYANTO
Gunarto
Suyoto MARTOREJO
Text fragments inspired by Lear by: Rio KISHIDA
With additional text by:
Rahayu SUPANGGAH
KANG Kwon Soon
Piterman
Set design by: Justin HILL
Light design by: Scott ZIELINSKI
Costume design by: Mitsushi YANAIHARA
Graphics design by: Hanson HO
Wig & Make-up design by: Tomoya NAKAMURA
Producer: TAY Tong
Production Manager: Grace LOW
Production Stage Manager: Lisa PORTER
Technical Manager: Fazil SULAIMAN
Sound Engineer: Shah TAHIR
Assistant Stage Manager: Samantha WATSON
Head of Staging: Danny HONES
Master Electrician: Jake DEGROOT
Video Programmers:
LOW Wee Cheng
Christopher WONG
Assistant to Electronic Music Composer: Tomohisa ISHIKAWA
Assistant to Costume Designer: Mika TAKISE
Surtitle Operator: Lyra TAN Ai-Ling
Lasers:
Alan TAM
Ronnie WEE
Production Crew:
Hidhayat AZIZ
M Noorazwan AZMI
HUANG Xiangbin
M Sofian
Stevie QUEK
Ian TAN
Alberta WILEO
Ronnie WEE
Bahasa Indonesia Interpreters:
Rizky SASONO
Ugoran PRASAD
Korean Interpreters:
SEONG Sook Choi
Krystal YOON
Administrator: ONG Soo Mei
Front-of-House:
Mervyn QUEK
Malvina TAN
Esplanade Stage Manager Trainee: Jasmine JJ
Production Interns:
CAI Huiqing
Zahidah QATRUNNADA
Cassandra RONALD
Yan TAY
Venue:
Drama Theatre, School of The Arts , Singapore, Singapore