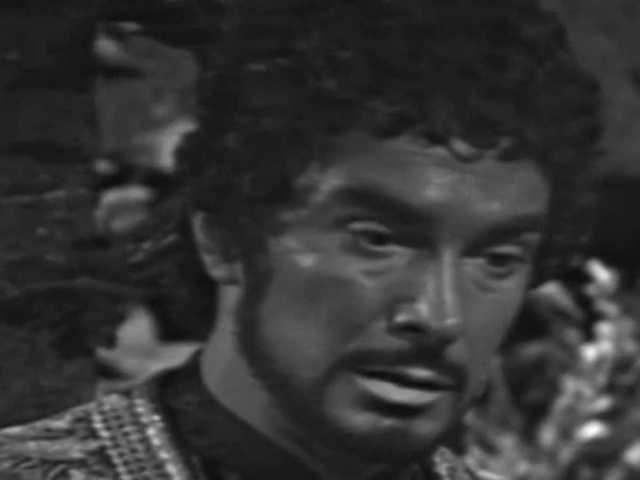 Full video is available courtesy of Radiotelevisión Española (RTVE). Please note that Televisión Española (TVE) was renamed RTVE from 1980.​
https://www.rtve.es/alacarta/videos/estudio-1/estudio-1-otelo/3193951/
Adapter or translator: Antonio Gala
TV program (or series): "Estudio 1"
Aired on April 7, 1972.
Starring Alfredo Aclón (Otelo), Fernando Guillén (Iago), Maribel Martín (Desdémona), Manuel Galiana, Charo Soriano, Carlos Muñoz, Rosa de Alba, Alvaro de Luna, Manuel Vicenta, Jesús Tordesillos (Dux), Sancho Gracia
---
Production is curated by Jesús Tronch, professor titular (Senior Lecturer) at the University of Valencia, where he teaches English literature and creative translation.