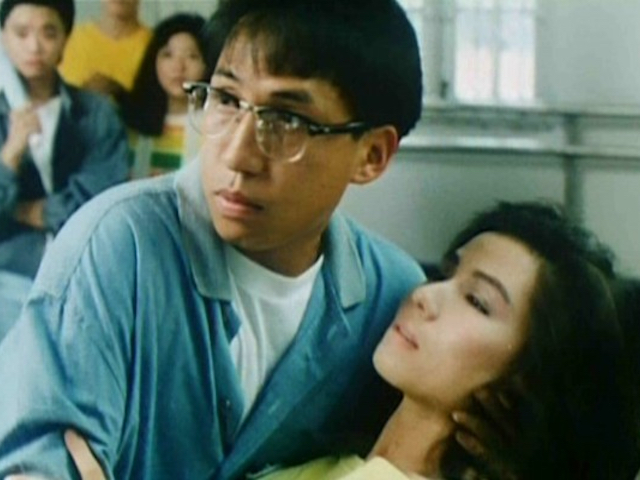 In One Husband Too Many, Anthony Chan plays a b-grade stage actor whose wife has just left him. His brother (Kenny Bee) is a successful advertising man, whose wife has left him as well. Chan moves back in with Kenny, and they bemoan their lack of woman-holding skill. In an odd turn of events, they become entangled with the same woman (Cherie Chung). When Kenny seems to be winning the fight, Anthony uses dirty tactics. Read More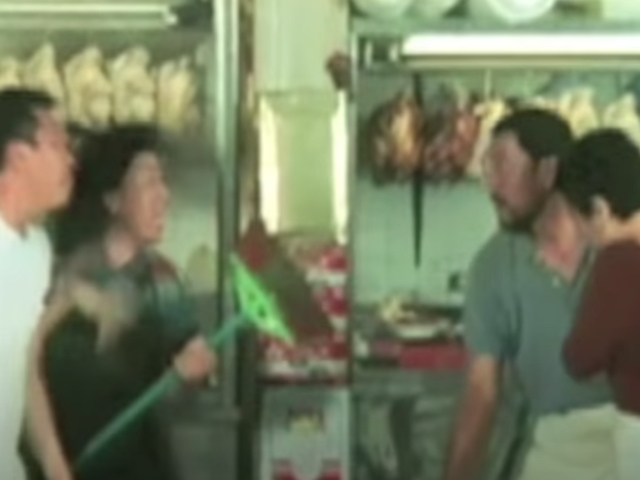 Chicken Rice War (Jiyuan qiaohe, dir. Chee Kong Cheah [CheeK], Mediacorp Raintree Pictures, 2000).
Supported by the Singapore Film Commission (SFC) and shot as a mockumentary with MTV-style rapid cuts and whooshing camerawork, the comedy film is Mediacorp Raintree Picture's first movie primarily in English and the first feature-length work by CheeK, editorial director of MTV Asia (headquartered in Singapore). It frames and trivializes the feud in Romeo and Juliet by reducing the generations-old dispute between the aristocratic Montague and Capulet families, leading to bloodshed, to the rivalry between the Wong and Chan families, who own competing chicken rice stalls next to each other in a hawker center (semi-open-air food court) in the prosperous city-state.
Read More